Golden Spike National Historic Site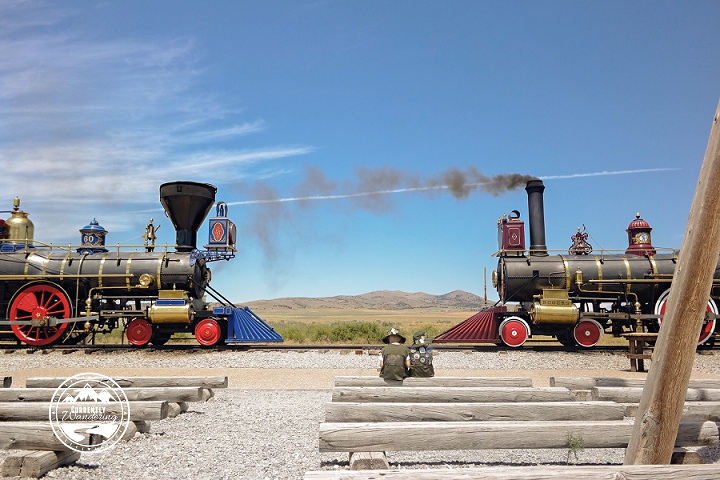 Many of you may not have even heard of Golden Spike Historic Site outside of Salt Lake City, Utah. It's actually located west of Brigham City (which is north of Salt Lake City) and there's really no seeing it on the way to somewhere else. I'm pretty sure its out in the middle of nowhere
, but we really enjoyed our experience and felt it was worth the time to get out there.
When We Visited: July 14, 2014
Ages of Kids: 8, 6, 4
We drove up to Brigham City from the KOA in Salt Lake City so Sam could do an onsite visit for work at the manufacturing plant there. It was only another 35 minutes out the site so the kids and I drove out to spend the morning earning a Jr. Ranger Badge and learning about railroads and trains.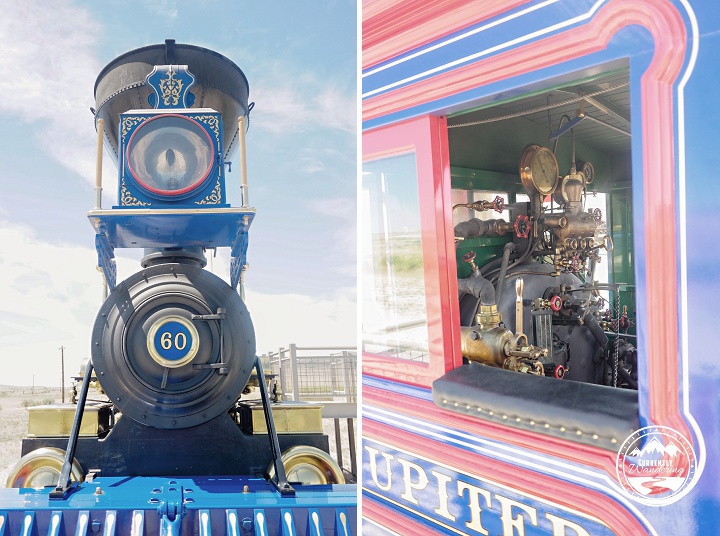 On May 10, 1869 the Union and Central Pacific Railroads joined at Promontory Summit, Utah Territory completed the first transcontinental railroad. We picked up our books and the headed outside to see the replicas of the two trains, Jupiter and No. 119, that were in place as the last tie was laid and the four special spikes were driven to complete the track.
What is funny is that immediately after the ceremony the laurel wood tie and the spikes were removed and replaced with items not some tempting to a thief.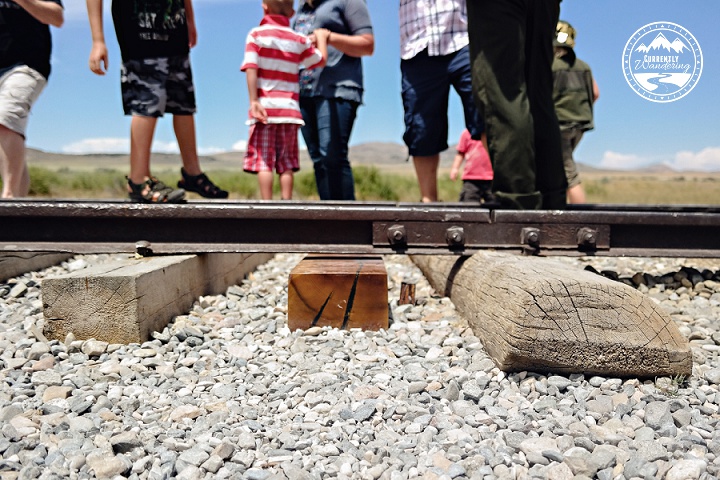 We also listened to the ranger talk about the the event (it was a big party), the trains, and how the trains are actually stored and maintained. Did you know that the trains coming from the east ran on coal, and those coming from the west ran on timber? The fuel source was based on how readily available it was in the country they were passing through. Neat, huh?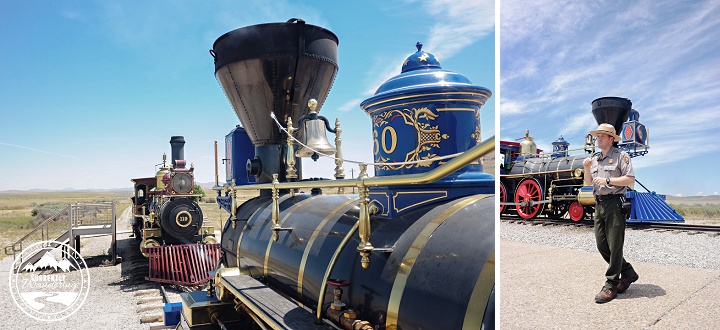 My favorite part was when the stoked up the engine for a steam demonstration and we got to see No. 119 in action:
During the summer, the Site also does reenactments of the ceremony which I think would be pretty cool:
"The Driving of the Last Spike is reenacted during the summer season allowing visitors to relive this celebration. Volunteers portray the dignitaries who were at the ceremony on May 10th, 1869.
Reenactments are held Saturdays and holidays, starting the first of May through mid-September, at 11:00 a.m. and following the 1:00 p.m. Steam Demonstration."
Last but not least, we explored the visitor center to finish up our Jr. Ranger badges and turned them in.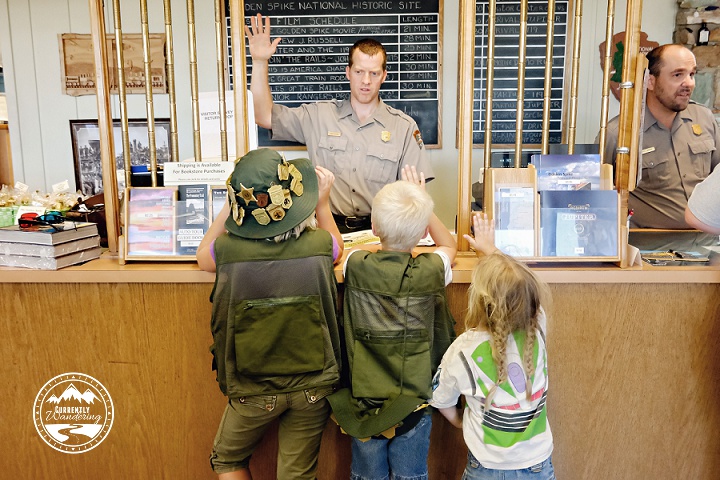 The more we visit National Historic Sites, the more I learn to love history and the great country we live in. Railroads were a huge part of our Nation's economic development and it was fun to see such a site dedicated to such a monumental event!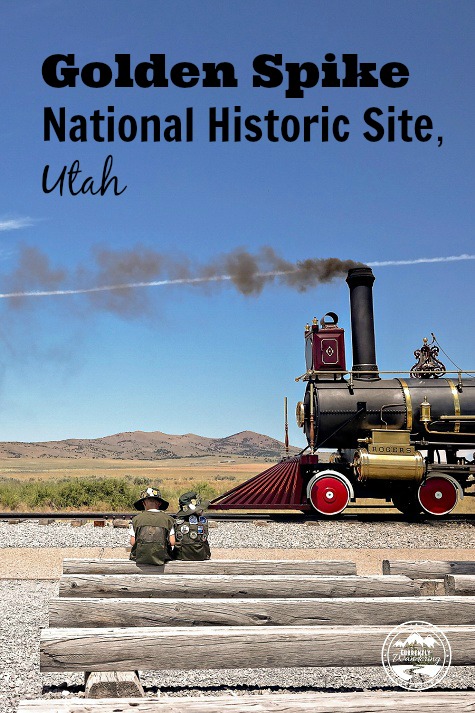 The post Golden Spike National Historic Site appeared first on Currently Wandering.