New, Fun Ways to Dress Up Your S'mores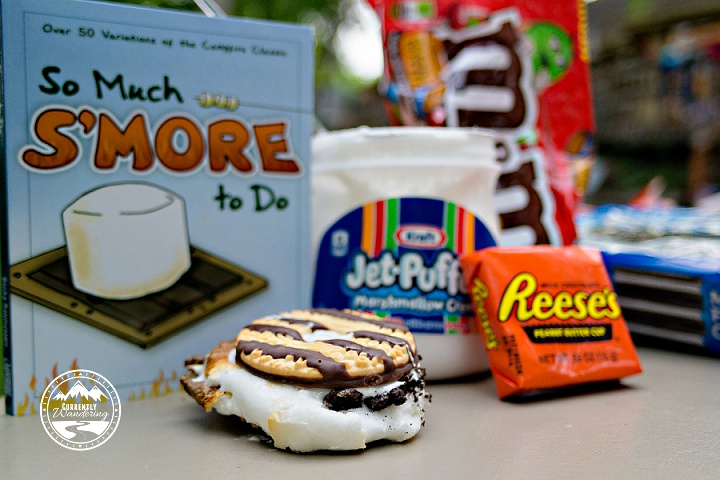 We rarely have campfires, but when we do my kids love to roast S'mores. After seeing the "So Much S'More to Do" book in a half dozen National Park visitor centers, we decided to buy one. We loved it so much that we gave a book, plus a dozen or so S'more fixings to all of our family for Christmas last year.
Last week we had a little get-together with all of my family here in Minnesota, and my brother has a beautiful, new fire pit in his backyard we just had to put to good use. The girls took a trip to the grocery store for the treats and we had a great evening roasting marshmallows over the fire and discovering new, delicious ways to eat them!
Some of our favorite personal recipes:
S'Less
Directions: Roast your marshmallow until golden brown. Gently pull it off your stick and put a piece of Hershey's chocolate INSIDE the marshmallow. Let it melt for 1-2 minutes and eat without a graham cracker.
S'Less with Peanut Butter
Directions: Same as above, only use Peanut Butter M&M's instead of plain chocolate.
Peanut Butter Cup S'Mores
Directions: Use a Reese's Peanut Butter Cup in place of your plain chocolate.
A new favorite recipe this time around included marshmallow cream, chopped up Oreos and Keebler Fudge graham cookies. Last winter we had a fire with friends in Las Vegas and I pre-made brownies to use instead of chocolate (Instagram photo).
Other fun recipes in the book are: Peanut Butter & Banana S'mores, Rice Krispie Bar S'mores and even Pumpkin Pie S'mores.
Oh! The possibilities! What's your favorite way to eat a S'more?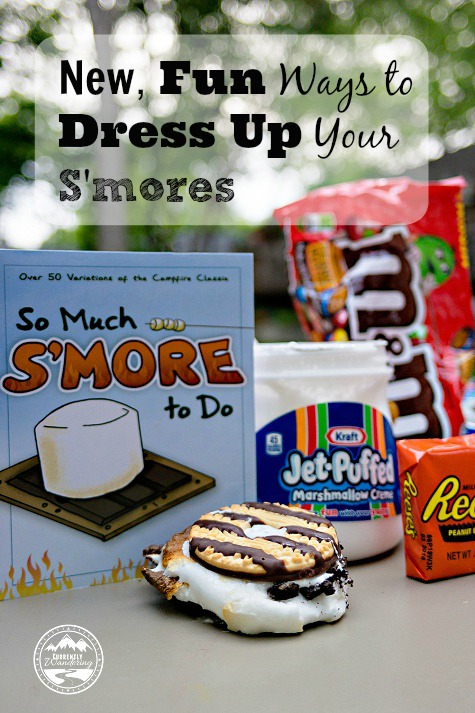 The post New, Fun Ways to Dress Up Your S'mores appeared first on Currently Wandering.